Cook the way nature intended with a top-quality Traeger wood pellet grill. Using pure hardwood as fuel, these grills help you prepare delicious steaks, burgers, hot dogs, and other barbecue favorites with the smoky flavor you expect.
As an original craftsman of wood-pellet grills on the market, Traeger offers incredible versatility, amazing flavor, and convenient ease of use. Discover the Traeger difference by shopping Payless Hardware's impressive collection of Traeger grills.
Traeger's unique design uses a wood grilling system. Rather than burning charcoal, these grills burn wood pellets, bringing out a delicious wood fire flavor. This grilling system takes fossil fuels out of the equation, offering a more sustainable way to cook outdoors—all this without sacrificing flavor. You can expect tender results that fall off the bone every time.
Premium Traeger Wood Pellets
Grill up mouthwatering meats and veggies using high-quality Traeger wood pellets. Crafted with 100% all-natural hardwood, Traeger's refined production process helps you achieve an authentic wood-fired flavor in every meal you cook. Traeger's unique process for crafting natural wood pellets creates a distinct, unbeatable flavor profile without including fillers, binding agents, or bark content.  
Do you want to know more about our premium Traeger Grills? 
Read our latest blog post…
One-Stop Shop for Traeger Grills and Products
Traeger grills are unlike any other grill out there. Their handcrafted pellet grills give you the convenience of gas and the unmistakable flavor of real wood. They are extremely versatile; it's like having three units in one! On low setting, it acts like a smoker. Medium for barbecuing & baking , and on high for grilling.
Cook steaks, chops, burgers in a healthier manner using Traeger's patented indirect cooking system that channels drippings away from your food. Using a Traeger is the environmentally responsible way to cook outdoors. Traeger uses a natural biomass wood pellet fuel therefore, no fossil fuels of any kind are used in the combustion process. Fire up a Traeger and be prepared to savor the best BBQ ever!

Traeger grills use wood pellets as a fuel source, as opposed to charcoal or propane. Wood is a completely organic and biodegradable fuel, meaning you'll reduce your carbon footprint every time you enjoy outdoor grilling, while also enjoying minimal cleanup.

Wood adds a unique and appealing smoky flavor to food that cannot be replicated by charcoal. Furthermore, many people feel that food cooked over a charcoal grill tastes unappealing, as a result of the additives contained within charcoal to make it burn hotter or faster.

Traeger grills utilize a convenient igniter rod that gets your grill started for you while you wait, eliminating the need for matches, lighter fluid, or charcoal chimney starters.
Accessories to Upgrade Your Grill
In addition to the grill itself, every grill master needs a quality set of accessories. Our showroom carries the accessories you need to take your grilling to the next level. Our selection includes:
Digital thermostat kit
Cold smoker
Folding front shelf
Chicken throne
High-efficiency power inverter
All-weather covers
Here at Payless Hardware, we want to help our customers take their grilling hobby or profession to the next level. Whether you are looking for a new grill or simply an accessory, our Traeger products are sure to impress.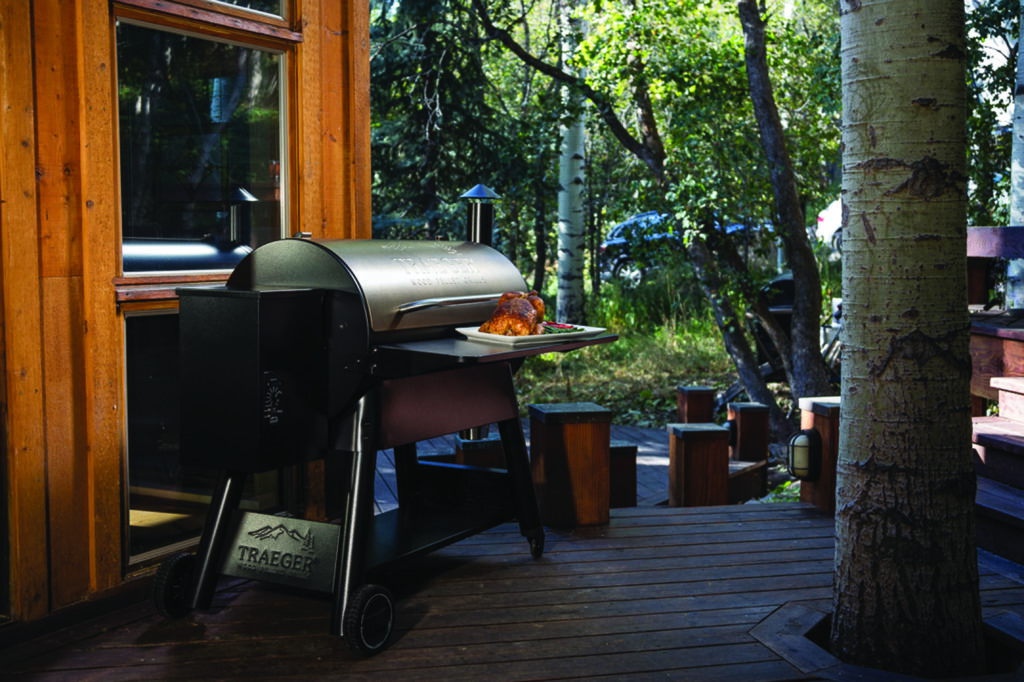 Payless Hardware, Rockery, and Nursery
Part of County Building Materials & the ACE Hardware Family
Address: 2927 S. King Rd., San Jose, CA 95122